Bar/Bat Mitzvah by Land, by Sea, at Home 
Have Torah, Will Travel!
Officiating and Preparation Service for Jewish Ceremonies
Reform, Conservative or Orthodox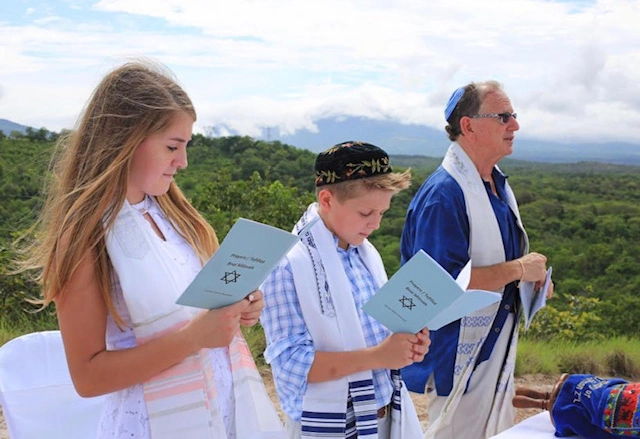 Traveling Jewish Ceremony Officiant
Easy Bar Mitzvah provides officiating and preparation services for Jewish ceremonies such as weddings and Bar/Bat Mitzvahs. I'm cantor Glenn Sherman and I've been helping people craft, prepare, and conduct important religious and cultural rites for more than 20 years. My ability to create different types of events allows me to cater to your family's unique needs and give you a truly memorable experience.
Are you looking for a Jewish ceremony officiant that will ensure your event is unique and memorable? Look no further than Easy Bar Mitzvah. With over 20 years of experience and a passion for helping you enjoy your religious and cultural rites, you can count on me.
Whether you are planning a Bar/Bat Mitzvah or a wedding, I will work with you to make sure that every detail is perfect. My goal is to help you prepare for the ceremony and provide an experience like no other. With convenient online services, I can help you get ready for the big day.  I will also travel to your location, so you can hold the ceremony wherever you wish.
As a traveling Jewish ceremony officiant with over two decades of experience, I am honored to be part of your event. Learn more below or call me at (561) 628-5200 for more details.
Hold Your Ceremony Anywhere
No matter where you live, I can officiate your wedding or prepare your child for their Bar Mitzvah with my online services. All you need is an internet connection and a webcam. Both of these services are also available on-site upon request.
Prepare your child for his or her rite to adulthood with my weekly Bar/Bat Mitzvah lessons. These sessions will be personalized to address your child's needs and make them more engaged in learning about this Jewish tradition. You'll be thrilled when they tell you the fun they have getting to know the importance of the Bar Mitzvah in Jewish life.
With my wedding officiating service, I'll help you craft a ceremony that is meaningful to you and a joy for your guests. I've officiated several traditional and non-traditional Jewish weddings with a flexible and inclusive approach. I take great pride in personalizing each ceremony to help make it beautiful and memorable to all.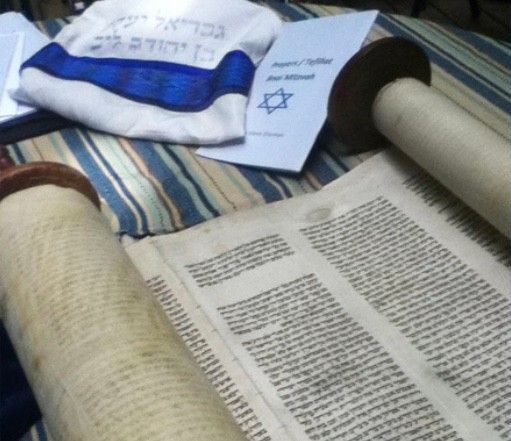 Have your child Bar/Bat Mitzvah'd with my Mystical TORAH from the Ukraine
This is the most traveled TORAH in the history of the world, utilizing THE MYSTICAL SCRIPT ARI of KABBALAH.
This Torah is over 250 years old, written in UKRAINE, has been carbon dated by The Weitzman Institute in Israel. Over the last decade The Torah has Bar/Bat Mitzvad more than 400students, on over 50 cruises, 22 States in The USA, 3 Continents, including Canada, Costa Rica, Mexico, Panama, Barbados, St. Thomas, Nassau Bahamas, & Jamaica.
Rabbi Isaac Luria (1534 – 1572[2]) is considered the father of contemporary Kabbalah, i known among Kabbalists, as "HaAri HaKadosh" (the holy Ari).
The Ari introduced a new script for believed his generation needed a HOLY SPARK, thus he adapted the way we write our holy scrolls to achieve these mysterious HOLY SPARKS, writing the Name "Hashem" (G-D) in a very unique way based on KABBALAH.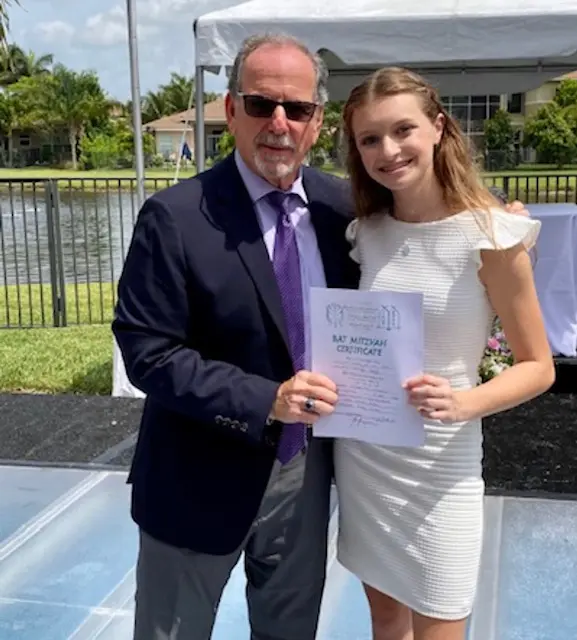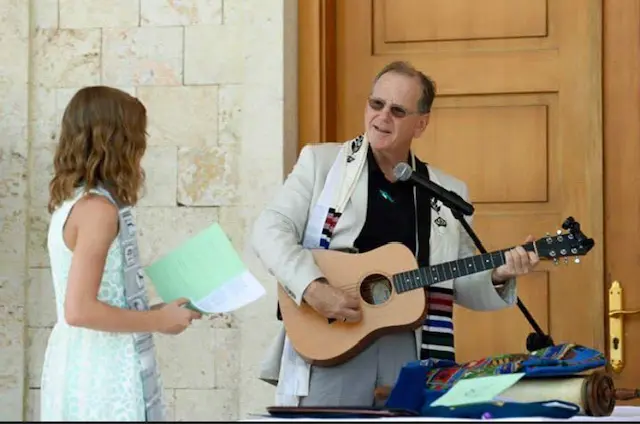 Your child will receive a Bar/Bat Mitzvah certificate.