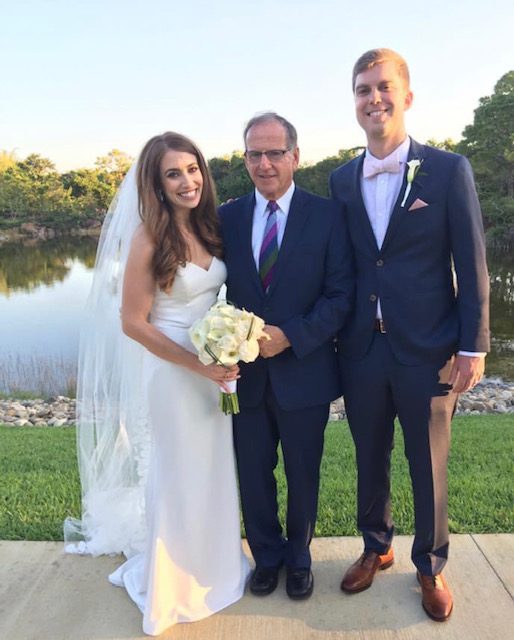 Joining Two Hearts Together Through Jewish Tradition
Cantor Glenn officiates Jewish and interfaith weddings to make your celebration memorable for both you and your guests. Using a flexible and inclusive approach to officiating, I aim to make sure that Jewish and non-Jewish attendees are comfortable and respectful of the traditions being observed.
A Personalized Celebration for You and Your Love
Mazel Tov and Congratulations on your upcoming wedding. Is there anything more beautiful and meaningful than two people in love joining their lives together with a sacred commitment in the presence of family and friends? Just as each bride and groom is unique, so should their wedding ceremony. The ceremony is all about the union of two hearts and making an everlasting promise.
Meeting with couples and officiating at their wedding ceremonies has been one of the most gratifying and rewarding aspects of my clergy work. I consider it both a privilege and an honor to be included in such a joyous and significant occasion. I take pride in personalizing each wedding ceremony resulting in the most meaningful and beautiful creation specifically for you.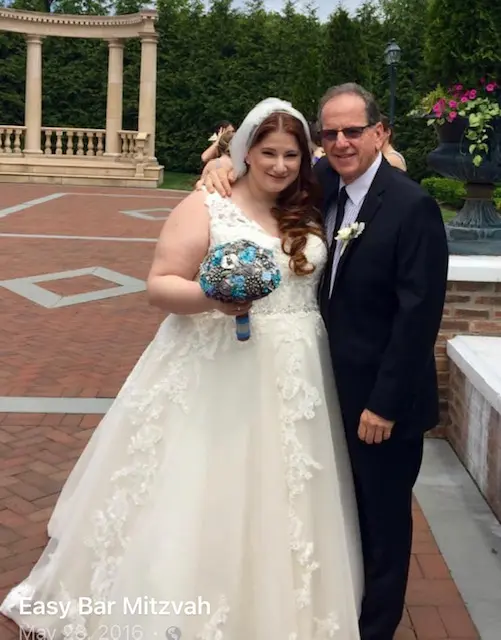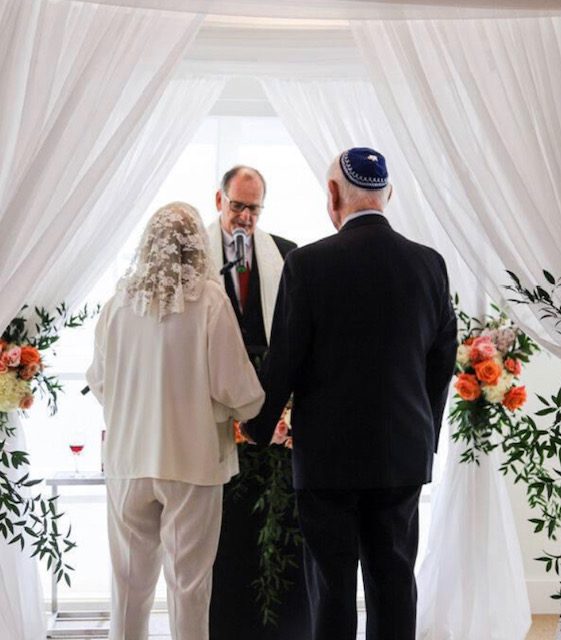 Celebrating a Love That's Beyond Faith
Interfaith couples are warmly welcomed as my understanding approach offers comfort to many mixed-faith couples. I am flexible to your needs and familiar with your beliefs which puts you at ease and eliminates any questions.
Interfaith ceremonies are just one of the many customized memories attained with my affable ways. Whether your needs be traditional or liberal, I will assist and achieve in setting the tone for the memory of a lifetime.
Whether serving couples who are both of the Jewish faith, who come from different faiths, are part of the LGBTQ community, or are already married and want to renew their wedding vows, I take great pride in the personalized and high level of service that I provide.
Honoring Heritage Through Inclusivity
I will work with you to create the wedding ceremony of your dreams. Together, you will sort through the traditional Jewish wedding elements to decide which pieces you wish to keep and which to let go of.
My goal is to help you craft a wedding that is meaningful to you and inclusive of your varied guests. Couples and their parents love my ceremonies because I make everyone – Jews and non-Jews alike – feel welcome and included. I will also co-officiate with a non-Jewish clergy and create an interfaith-wedding ceremony that represents your dual heritages.